EXTRUSION
Extrusion is a most modern and very versatile method of forming Aluminium.
The aluminium logs, after casting to the specified alloy are fed into the continuous log homogenizing furnace wherein it is heated to a desired temperature.
The logs are than fed into hot logs shear where the logs are sheared to required size billets.
These are pushed under tremendous pressure, applied by a hydraulic ram, through a shaped aperture in a steel die. The aperture may have almost any imaginable contour, thereby making it possible to produce infinite shapes and the cross sections can be sawed to the required lengths.
It is possible to control the finish of the extruded sections to such a degree, during its passage through the steel die that no further finishing may be necessary, and if required. the part may be anodized straight away into attractive colors.
Extrusion Press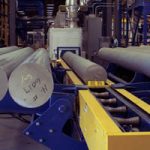 Stretching Machine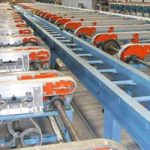 LPG Log Heater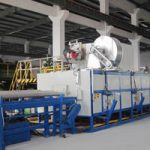 DIE & AGEING
Our Die Library is having many different shapes of die used for various industries like Agriculture, Electronics, Transports, Building and Architecture, Aviation with the presence in all possible fields where the usage of Aluminium Extrusion is thought.
Ageing or Precipitation hardening, also called age hardening, is a heat treatment technique used to increase the yield strength of metal alloy like aluminium.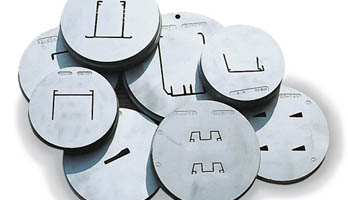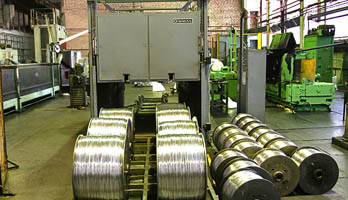 Aluminium anodizing is the electrochemical process by which aluminium is converted into aluminium oxide on the surface of a part. This coating is desirable due to the following properties:
Increased corrosion resistance
Increased durability/wear resistance
Ability to be colored through dying
Electrical insulation
Excellent base or primer for secondary coatings
The process of anodizing consists of an anodizing solution typically made up of sulfuric acid. A cathode is connected to the negative terminal of a voltage source and placed in the solution. An aluminium component is connected to the positive terminal of the voltage source and also place in the solution. When the circuit is turned on, Aluminium oxide is formed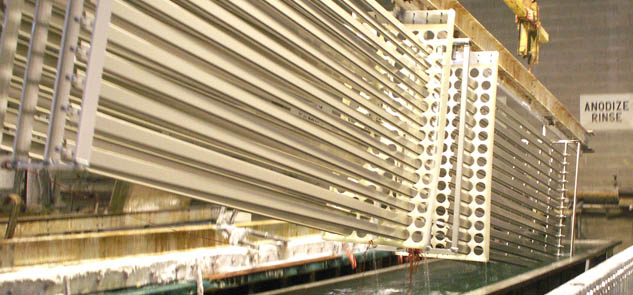 The thickness o the aluminium oxide "anodized" coating can be varied by processing time – 25 Micron is recommended for heavy duty external permanent architectural application where little deterioration can be tolerated. 15 Micron is recommended for the majority of ordinary architectural requirements. 10 Micron is suitable for internal application and outdoor applications where cleaning is very frequent.
Sealing is the last operation in Anodizing which is a process of blocking pores in the anodic film. It gives surface resistance to straining, abrasion, crazing, and colour degradation.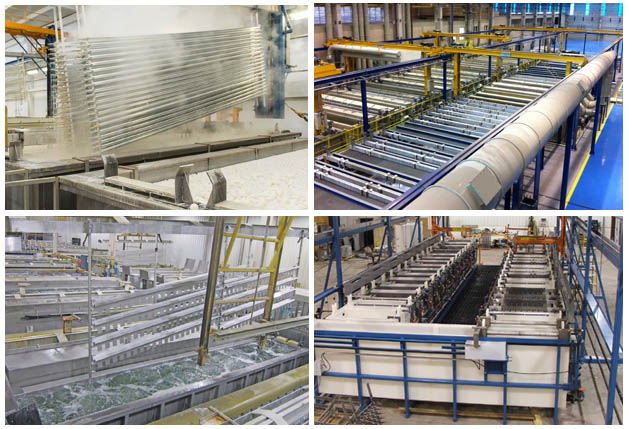 The entire powder coating process involves several steps. Very generally:
Cleaning step to insure the substrate is free to any oils, dirt, rust, mil scale etc.
A pre-treatment step (an important step not done by oil coaters) during which the product is treated with a pre-treatment chemical to further protect it and improve the surface for powder adherence.
Rinse, rinse, rinse..dry completely then
Powder coat, usually done with an electrostatic gun
Finally, Fully cure the powder in the oven.
Most Importantly, Powder Coating is highly protective of our environment.
While liquid finishes contain solvents which ave pollutants known as volatile organic compounds (VOC's), powder coating contains no solvents and release negligible amounts, if any, VOC's into the atmosphere.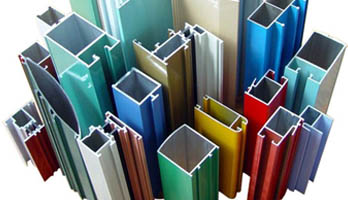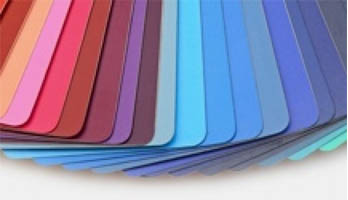 Powder Coating facility available with us:
Separate facility for dust free smooth finish.
Colors application-As per Berger or Asian RAL color card.
Strictly follow International practice for pre-treatment and post treatment.
60-100 microns
Advantages of Powder Coating
Resistant to heat, corrosion, impact, and abrasion
Resistant to most chemicals and solvents
Resistant to fading from sunlight
Resistant to scratching, peeling, and cracking